We just ordered badges and t-shirts for FSCONS 2011! For the badges, they will be 10x7cm big woven badges with heat seal backing and merrowed borders with the following fantastic design courtesy Jen Smith:
Also thanks to Jen we'll have a bunch of amazing looking t-shirts. The t-shirts are not only amazing looking, but they'll also be durable. This is not a t-shirt that will lose color or that you will need to throw away after a few uses, but it's a t-shirt that will last for conferences to come.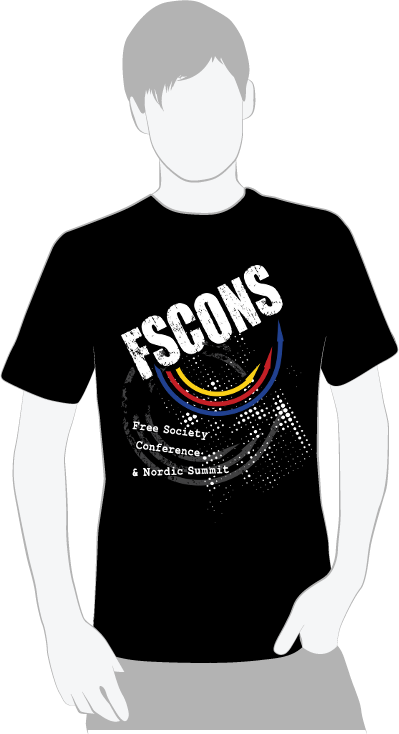 Both badges and t-shirts will be available in the café area at FSCONS. The cost is not yet decided (it depends on the final cost to print them), but it's likely to be 20 SEK for a badge and 200 SEK for a t-shirt.